I was at a garage sale this past summer, and I came across some beautiful, vintage sheet music. It was only 10 cents apiece. I thought I had died and gone to Heaven! There were a lot of classics and show tunes, and I snatched up a whole bunch, not quite sure what I'd do with it.
We also recently acquired a piano (thanks, Aunt Susie!), and I thought that a little vintage sheet music gallery wall would look really cool above it.
The only problem?
I couldn't find any frames to fit the music for less than $20 per frame.
So, what do you do when you can't find new? Go to Goodwill!
We have been searching Goodwills all over for quite a while for three matching frames that would work with the sheet music. We could find two but never three.
The answer to my dilemma? I bought three completely different frames...
...and spray painted them the same color!
I made my own mattes using gray and white striped paper.
I put up some love songs for Valentine's Day. After that, I'll probably replace them with classics.
Of course, the best part is how much money I saved. It just so happened that Goodwill had their frames 50% off when I bought these, so I bought all three frames for less than $5!
I'd say it was worth it.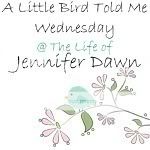 Savvy Southern Style
Tatertots & Jello